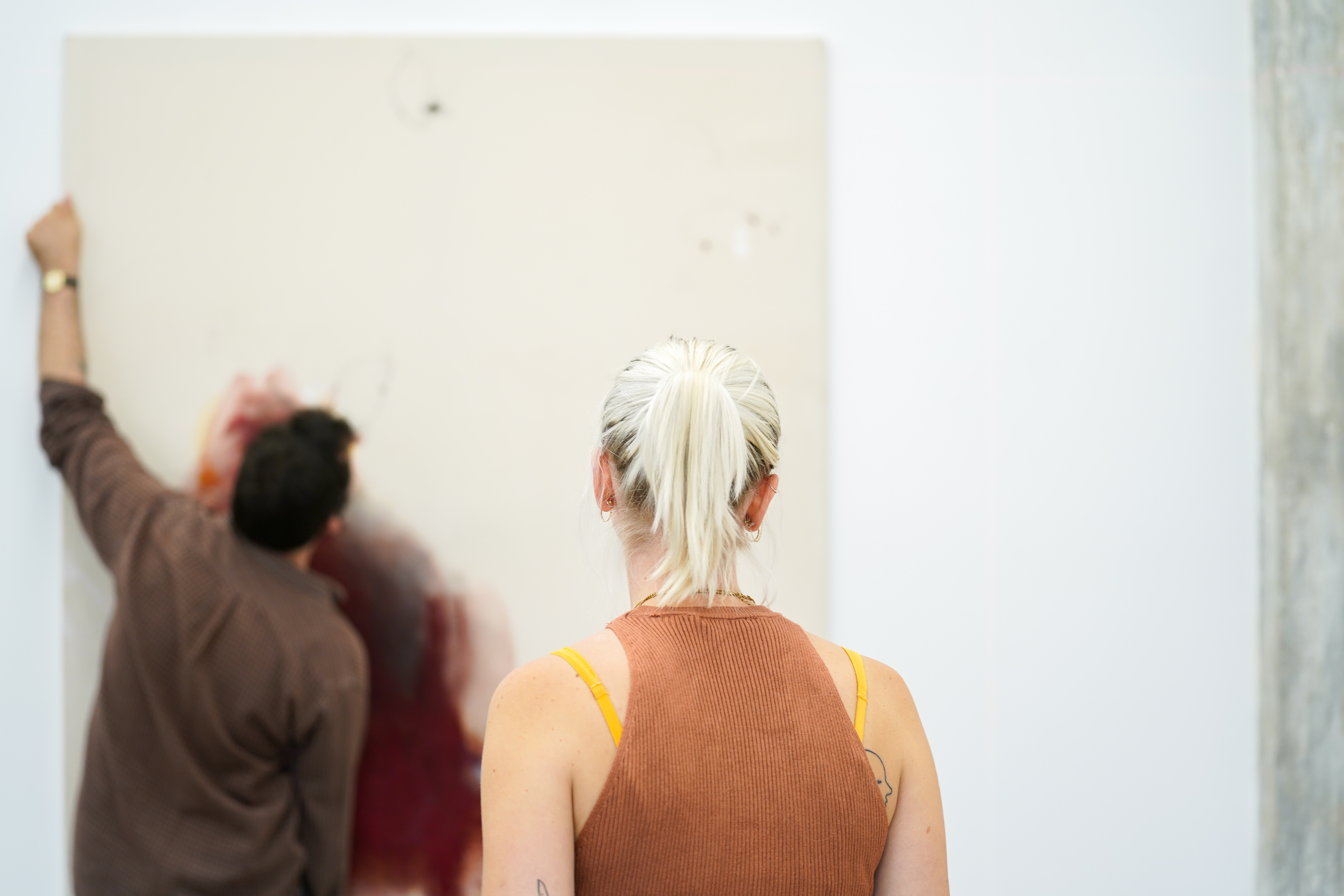 The search for a title was difficult for me, it's my first solo exhibition so it needed to be right. The title needed to have the viewer's mental space open. The exhibition "Mostly Void" is never finished and always becoming, just like the world surrounding us. I hope the viewer sees the fun, experiment and coincidence dripping of the canvas. It's like a game which gets you into another state of mind. I like to say each painting is a struggle to accept as well as fight the void: it starts with the void, i.e. the empty canvas, and it will try to move back to this void, because the absorption of the oil paint into the fabric. In between everything is possible and the creation game is never finished.

In my more recent works, I am experimenting with different fabrics, the paint reacts in a different way. For me it's interesting because of the freedom I got in this expo, you can see the work evolving without knowing where it is going next. Just like the canvasses are huge desert voids where everything is possible, my work keeps evolving, my subjects keep changing and my objects of interest keep shifting. In the end, my paintings tell me something about myself I didn't know to begin with.

Ines Thora, August 2020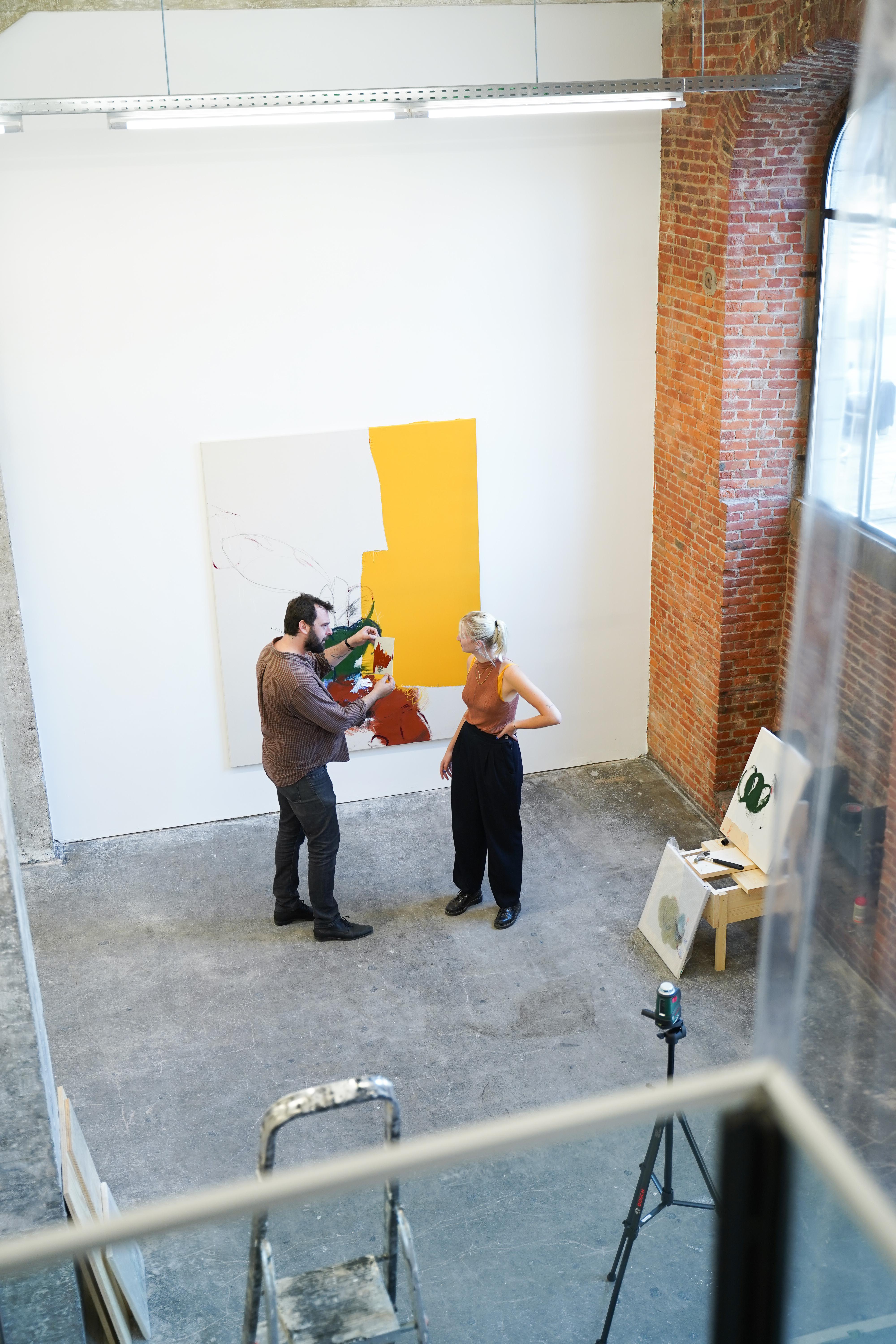 The paintings are a result of her process of acting and reacting to the canvas, time and time again, there is an affectation until a certain level of happiness is achieved. The title of the exhibition "Mostly Void" derives from a struggle to accept as well as fight the void: it starts with the void, and it will try to move back to it, this process conveys the notion that as the world around us, the exhibition is never finished and always becoming.

Ines Thora insists on the constant chase for a mental balance. Working mainly directly on canvas without preliminary sketches, the artist gradually brings out subconscious maps which are articulated by layers of color and texture. The void found in her paintings, seems to structure the composition. The juxtaposition of textile pieces bind all the elements found on the canvas together, creating a spatial unity. The use of pastel color tones as well as highly contrasted blues,recalls the visual characteristics that defined her world. In her unique manner, Ines Thora treats the enveloping void to create a sense of intimacy.
Exhibition Catalog
Ines Thora
Ines Thora is a Belgian artist, currently living and working in Ternat. From 2015 until 2018, Thora Studied Visual Arts at LUCA School of Arts in Brussels. In 2020 she graduated from the Master Cultural Studies at the Katholieke Universiteit Leuven. Over the past few years, Thora's art has been exhibited at Arte Nova in Mechelen (2017), De Filatuur in Aalst (2017), Kunstoevers Aalst (2018 and 2019) and Broeiplaats in Leuven (2018), amongst others.
Contact & Visit
Open Wednesday - Friday 12pm - 6pm
Saturday 11am - 7pm
Sunday 1pm - 5pm