ROOM 1
Lien Van Ranst
Djopeadi


22 Oct. 2020 - 20 Dec. 2020
The large canvases produced by Lien Van Ranst introduce us into a world of color and texture. Having also worked within the format of performances, these canvases explore scale, and depth in a performative manner. By combining different types of textiles she composes by adition, similarly to a collage, but these seem to have been blown into an unfamiliar scale.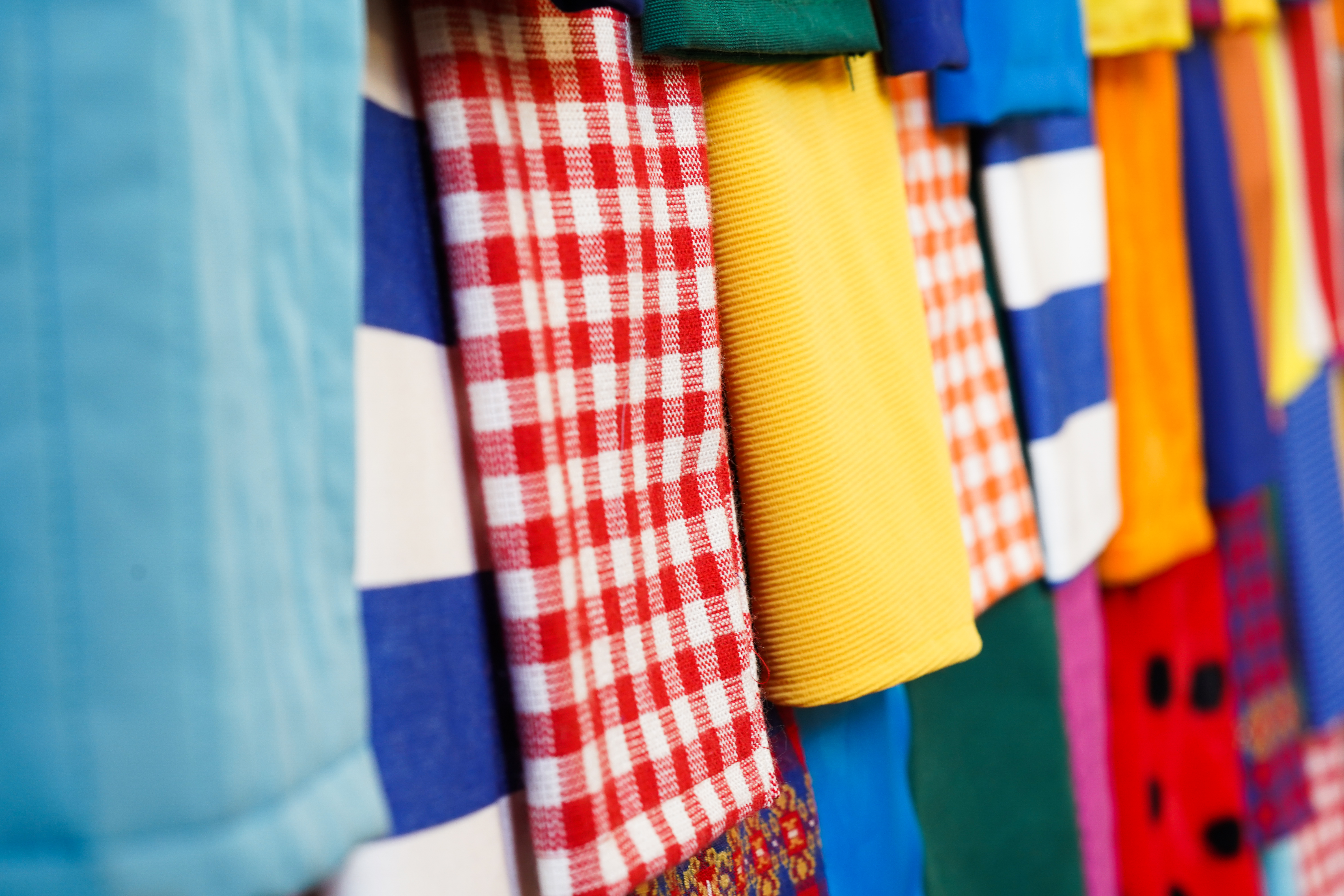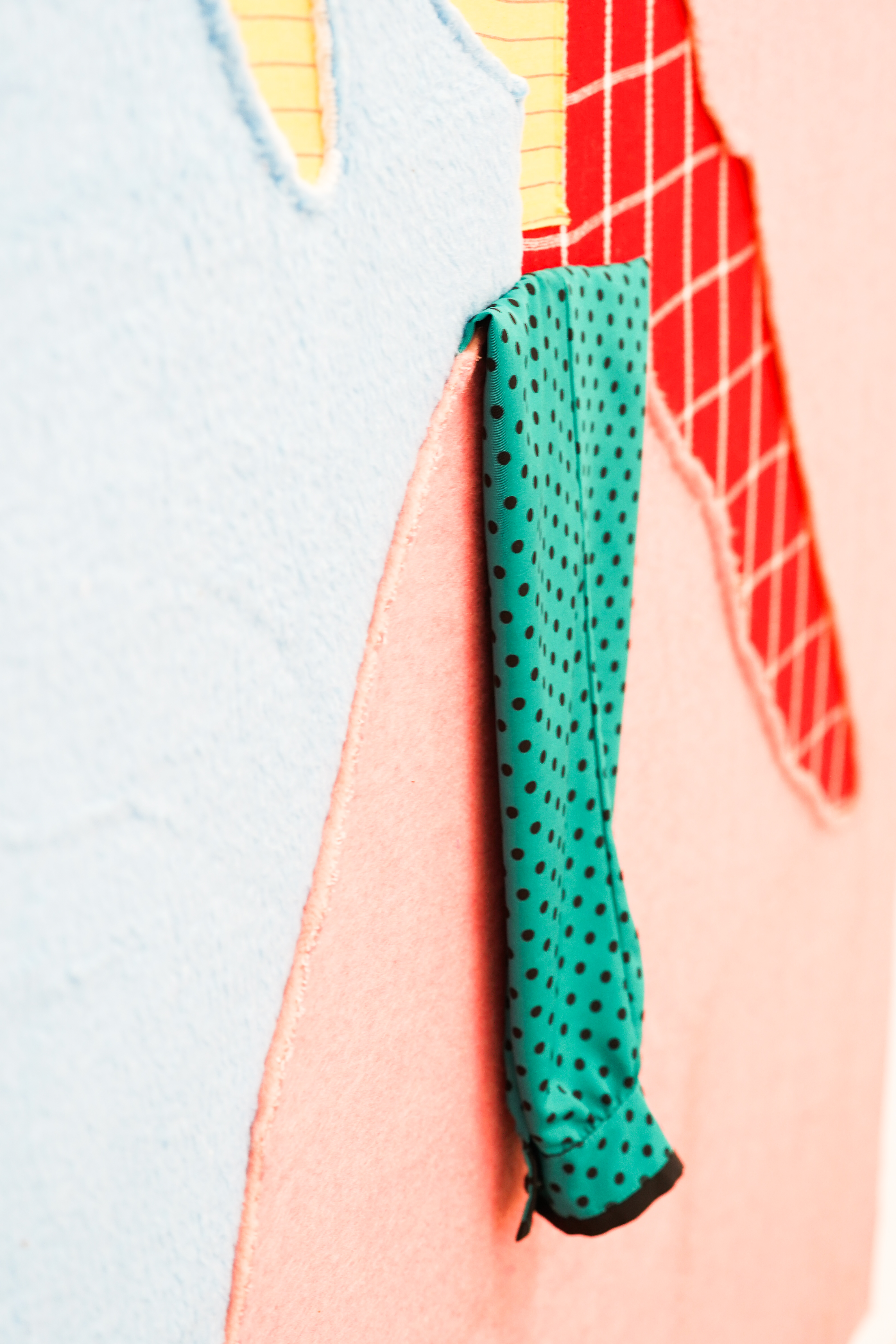 Lien describes that her work focuses on language, and her frustrations with it. She sustains that in order to create meaning we are always referring to something, and reffering with a difference can open up the possibility of an identity. This is why she has created a system that only refers to itself, a self-referencial language. Djopeadi belongs to this system.
Her starting point is this system that she then transfers to another context, canvas, perfromance, text. Abstract language is visualised as a series of signs on a canvas in combination with shapes, colours and spatiality. This is rendered visible into her artworks as a tangible and visual object you seem familiar with, but remains in the dark in terms of references.

The seeker finds that there are innumerable truths with their own complexity, all of which are part of the world and influence it. This takes place against the background of the international order - incredibly complex and at the same time so dominating in relation to all metaphysical truths.

What can be seen as the liable space between object and subject?
Exhibition Catalog
Lien Van Ranst


Lien Van Ranst

Untitled (LVR_11), 2020
textile on frame
180 x 200 cm

Price on Request. Inquire
Lien Van Ranst
Lien Van Ranst (Duffel) is a Belgian artist, currently living and working in Duffel. In 2017 she graduated from a Master in Fine Arts at Luca School of Arts in Brussels. Lien has presented exhibitions in S.M.A.K. Ghent, Centre for Contemporary Art in Aalst, Luca Galeries in Brussels, De Warande in Turnhout, Semaine D'Art in Brussels. She has won the Price of the Friends of S.M.A.K. in 2019.




Contact & Visit
Open Wednesday - Friday 12pm - 6pm
Saturday 11am - 7pm
Sunday 1pm - 5pm